Become A Global Leader In The Field Of Precision Medicine, Let Everyone Enjoy Health
About Us

At Shanghai Biotecan Pharmaceuticals Co. Ltd. our mission is to provide the best healthcare services through the most advanced technology. The company's goal is to empower every medical professional and patient with specific knowledge to properly treat and prescribe patients symptoms and conditions through precision medicine. Biotecan uses strict quality management control system and strictly follows China's GLP (Good Laboratory Practice of Drugs) standards. The company has International CAP Certification, and China's Genetic Clinical Laboratory Certification (PCR).
Biotecan has an unparalleled team of experts from around the world in molecular diagnostics, medical big data, technology, engineering, and commercial development, making us a pioneer in precision medicine. Biotecan was founded in 2008, and currently owns 19 subsidiaries.
Intellectual Property
Status of acquired intellectual property rights :A total of
87

authorized
Invention Patent
Authorized 26 items
Applying 30 items
Utility Model
Authorized 6 items
Applying 1 items
Software Copyright
Authorized 55 items
Applying 3 items
2008
Began our journey in precision medicine field
2009
Established the first independent medical laboratory in Shanghai Pudong district
2011
Zhangjiang Center for Translational Medical Research, Shanghai was established
2014
Fudan-Zhangjiang Clinical Joint Molecular Research Center was established
Co-operated with Sinopharm Group Co.Ltd. and constituted the National Medical Big Data Platform
Foundation of Medical Big Data Public Service Platform in National Independent Innovation Demonstration Zone
2015
Undertook one of the National High Technology Research and Development Program of China ("863 project"): Biomedical Big Data Research and Development
National Post-Doctoral Program was launched at Biotecan
2016
Biotecan was appointed as Precision Medicine Big Data Platform in Zhangjiang National Innovation Demonstration Zone
Establishment of Shanghai Precision Medicine Big Data Center
2017
Establishment of Shanghai Zhangjiang Institute of Medical Innovation Research
2018
Settlement of Academician Dr. Shengli Yang's Workstation at Biotecan
Medical Big Data Public Service Platform of Shanghai was approved
2019
Entered a new era of Precision Medical Treatment – launching the product line of Intestinal Microecology
Launched the first Project Roadshow of Zhangjiang Center for Translational Medicine, Shanghai (Zhangjiang Pharmaceutical Union)
2020
Ability of COVID-19 TEST at Biotecan was qualified by Shanghai Center for Clinical Laboratory
Our COVID-19 Nucleic-Acid Test Laboratory obtained the verification from Shanghai Center For Clinical Laboratory
Shanghai Municipal Health Commission appointed Biotecan as one of the national designated COVID-19 Test Centers
Our significant contribution in the fight against COVID-19 was honored as "Advanced Collective of Shanghai Social Medicine Ogranization"
Culture
Creativity by collaboration is championship
Technology by teamwork is tomorrow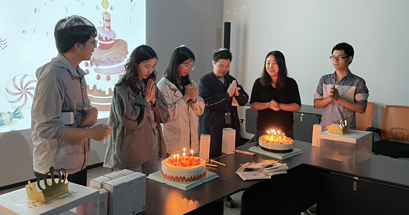 Warm monthly Employers' Birthday Party. Take you to feel the unique charm of Biotecan
---
Dream with Biotecan, Love with Biotecan
Biotecan's Summer Camp conducted unforgettable Shanghai tour for students from GuiZhou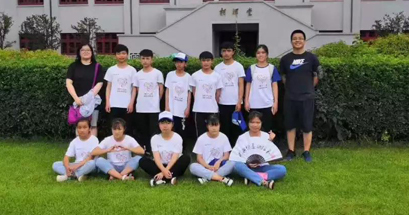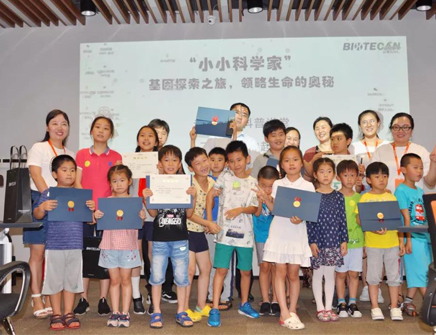 On July 5th, Biotecan welcomed a group of young scientists. Under the leadership of Biotecan's scientific experts, they explored the mysteries of life and felt the charm of Genetics through a series of unique and vivid scientific experience activities, which planted the seeds of scientists' dreams for them.

On October 28th, our staff's autumn outdoor activities were held at Shanghai Fengxian Outdoor Training Base.
Under the refreshing wind and warm sunshine, all members were divided into six teams, and picking their own leaders as well as unique slogans, and worked together to complete games such as "Flying Dragon Going to Sea," "Card Storm," and "Crossing Cubes." In order to complete the task efficiently in the shortest time, it was necessary to change the habitual thought patterns and to learn teamwork importance. Although the game process was tense and tiring, the trainees all said that the trip has benefited a lot. This experience made us recognize and learn the power of team spirit, stimulating our personal potentials and strengthens the courage and confidence to challenge ourselves.