Create An Industrial Innovation Ecosystem
Precision Medicine Industrial Park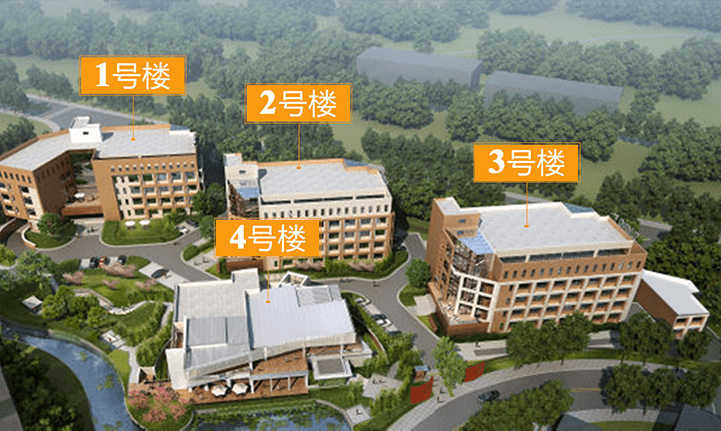 Shanghai Biotecan Pharmaceuticals Health High Technology Park is located in First Shanghai Center, in Pudong New district of Shanghai. The park specializes in precision medicine and health care. The park is made up of 9 areas: Advanced Technology Center, the Health Management Center, the Incubator, the Medical Big Data Fund, the Medial Big Data Center, the Omics Medical Center, the Master Workshop, the Biopharmaceutical Technology Trading Center, the International Forum and the Exhibition Center.
#
Functional facilities
1
Advanced Technology Center, Health Management Center
2
Unicorne Incubator Medical Big Data Fund
3
Medical Big Data Center Molecular Medicine Center
4
Master Studios Technology Exchange Center
International Forum Roadshow and Exhibition Center
Introduction of Zhangjiang-Bosten Biomedical Innovation Center
"Shanghai Zhangjiang-Boston Enterprise Park" is the first oversea entity park established by Shanghai Zhangjiang National Independent Innovation Demonstration Zone and US-China Cooperative Development Committee. The park is located in Boston, Massachusetts, is the nation's top scientific and technological innovation resource gathering place, which includes Harvard University, Harvard Business School, Massachusetts Institute of Technology, Massachusetts Institute of the United States and other top academic research institution. At the same time, Boston is one of the world's leading scientific and technological innovation center. There are many international leading enterprises (registered in the center), such as Boston Power, Fidelity Fund, Boston Consulting, Bain Consulting, GE, Millennium Medicine.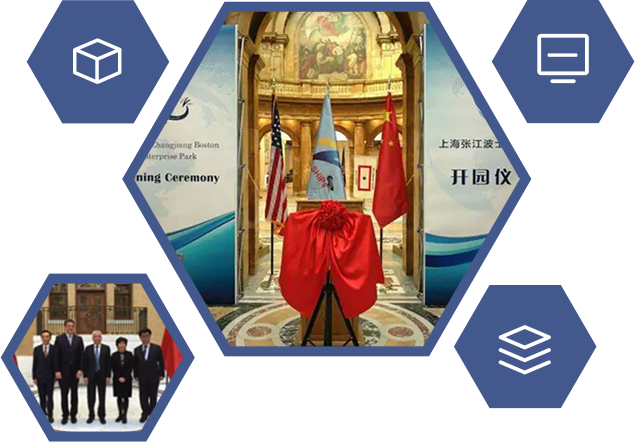 February 26, 2016, US time, the Shanghai Zhangjiang-Boston Enterprise Park's opening ceremony had been held at Massachusetts (in the US). The park officially launched. Zhigang Wang, Deputy Secretary of the Party Secretary of the Ministry of Science and Technology of China, and Ambassador Qiyue Zhang, Consul General of the People's Republic of China in New York, Charlie Baker, Massachusetts Governor, attended the opening ceremony and delivered important speeches."Shanghai Zhangjiang-Boston Enterprise Park" will build a platform for China and the United States to innovate capital services and market docking, related companies' international development and collaboration, creative technology research, development & exchange, innovative people train and exchange, to provide the whole position, the whole chain of quality service to China / US companies.
Zhangjiang-Bosten Biomedical Innovation Center is one of the most important centers in the Zhangjiang-Bosten Enterprise Park. The center follows the international technology transfer's and domestic science & technology resources transformation's policy, with the help of Boston region rich bio-pharmaceutical industry advantages, closely aligns the international cutting-edge technology development, revitalizes domestic and foreign scientific and technological resources. Around the medical health industry development needs, to create production, learning, research, with a combination of innovative platform to form a variety of domestic and foreign innovation, entrepreneurial resources gathered in a comprehensive overseas service base, center will provide high quality, high efficiency, high level of service to all types of enterprises, research institutes, organizations Of the innovative unit.