Create An Industrial Innovation Ecosystem
Medicine Transformation Center
Shanghai Zhangjiang Center Medicine Transformation Research Center was established at 2011 by Shanghai Biotecan Pharmaceuticals Co., Ltd. and the Shanghai Zhangjiang Technology Venture Capital Co., Ltd. (which is under Zhangjiang Group).
Shanghai Zhangjiang Medicine Transformation Research Center, located on Shanghai Zhangjiang High-tech Park, the Biotechnology and Medicine Industrial Base, is a coordination platform of government and enterprises of biomedical innovative achievement industrialization base. The center is chaired by Prof. Yuhua from the "Thousand Talents Plan" which is organized by China Central Organization, includes a number of world-class professional authorities and scientists. Its executive team is made up of 10 high-level elites from the United States, Britain and France and the China. With leading hardware platform and industrial system, through the commercialization of the project operation model, meanwhile the integration of China and foreign's clinical research resources, the center is on the creating "road map" of bio-pharmaceutical innovation industrialization.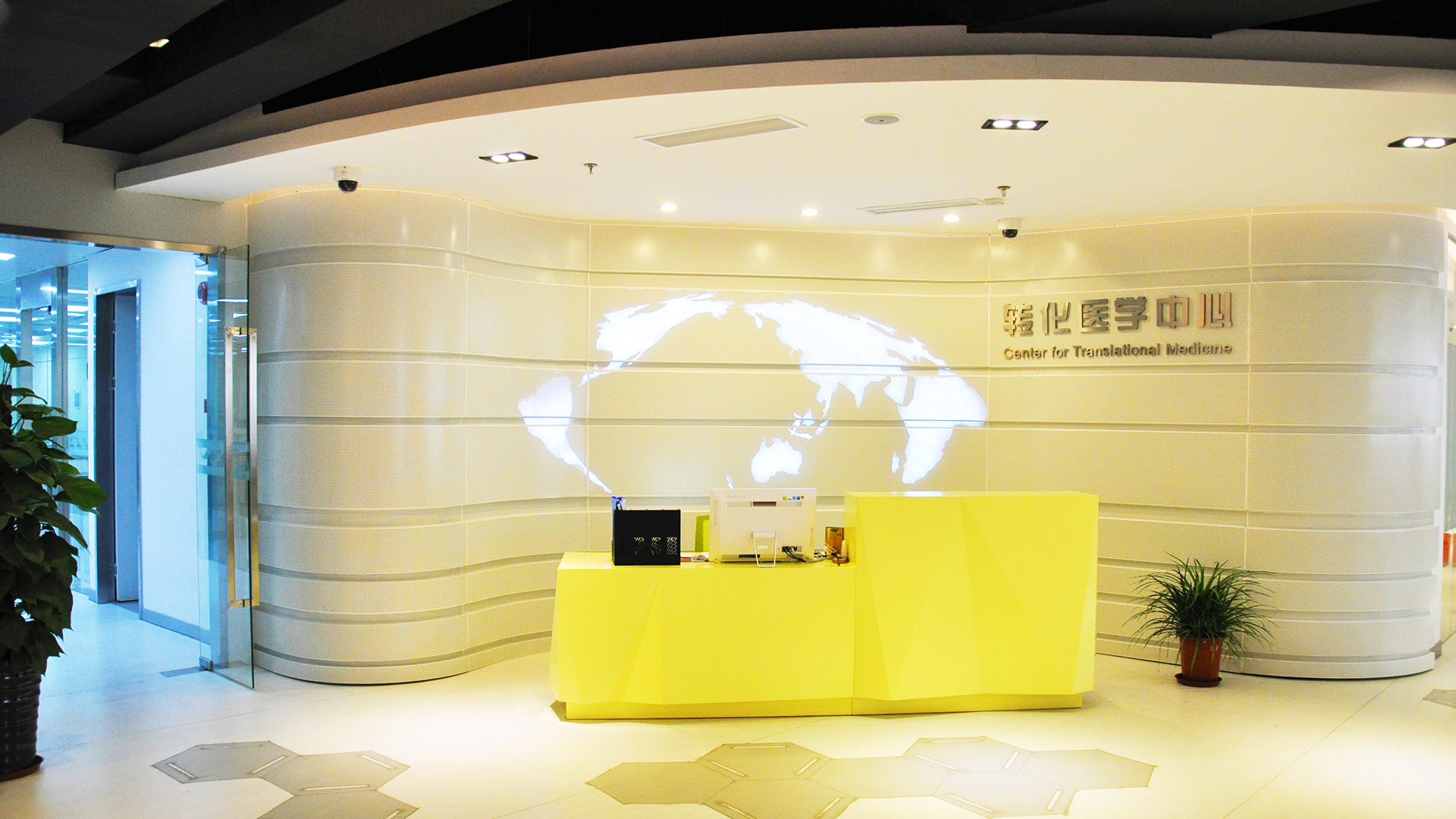 Technology Platform Construction
Shanghai Zhangjiang Medicine Transformation Research Center has numbers of laboratories in China, with a total area of more than 5000 square meters. Is equipped with ABI 7500, 70000, Quant Studio 12K Flex Real-Time Fluorescence Quantitative PCR and Low-Throughput Biochip System, ABI 3730, 3130 Sequencer, Illumina Hiseq 2000, Illumina Miseq, USA, including the Circulating Tumor Cell Detection System, Microtiter Digital PCR Platform, Ion PGM, Ion Proton and other high-throughput sequencing platforms, Agilent mass spectrometry platform (element, gas chromatography mass spectrometry, liquid chromatography mass spectrometry), Affymetrix gene chip platform, Zeiss MetaSystem FISH system, Zeiss single cell microsystems, Luminex 200 Function flow dot matrix instrument, AB company flow cytometer and other industry-leading hardware platform, to provide a solid support for the current field of biomedical hot technology research and development, such as circulating tumor cell monitoring, personalized tumor diagnosis and treatment, genome sequencing, proteomics , CtDNA detection, DNA methylation chip research.
Function and business
Industrialization of scientific research achievements
Promote the translation research and development of the results of domestic and foreign partners and the center's own R & D team, and improve the efficiency of the industrialization of biomedical innovation achievements.
Undertake national projects
Relying on the platform resources of Zhangjiang Hi-Tech Park, the medical research and development resources of hospitals and institutions, joint partners participate in and undertake key government projects.
Joint Research
Through joint research of industry, academia and research, through specialized hardware platforms and research teams, we provide high-end professional services including genome-wide information analysis, metabolomics, and proteomics research for research projects.
Conversion results display, transaction and training
Establish extensive cooperation with translation medicine institutions at home and abroad, focus on displaying research achievements in translation medicine, conduct achievement transformation and intellectual property transactions, and provide professional training for translation medicine related personnel.
Cooperation platform for production, learning and research
December 2013, SH Zhangjiang Medicine Transformation Center , Shanghai and the Second Military Medical University jointly set up the medical transformation R&D center of individualized medical big data cloud computing platform. The platform together with numbers of advantage resources, build an industrialization layout of national medical data and biomedical innovation achievements; undertake the implementation of major national research projects, establishment, demonstration, application and promotion of individualized medical standards and other important subjects; bring accurate treatment based on the world's most advanced technology to all patients with types of diseases (including cancer, diabetes, cardiovascular disease, etc.). The major technical platform of the center is New Generation Sequencing. At the same time, the research subjects include: the discovery, verification and evaluation of molecular markers; the pathogenesis and drug target research; optimizing the clinical diagnosis and treatment path, etc. establish cancer prevention screening norms and individual diagnostic criteria that is suitable for the Chinese population , and gradually extend to diabetes, cardiovascular and cerebrovascular diseases and neurodegenerative diseases.
In January 2014, SH Zhangjiang Medicine Transformation Center and Fudan University jointly set up Fudan University - Zhangjiang Clinical Genomics Research Center, which is committed to become a bridge between medicine genomics research and industrialization, its research achievements will be transformed and made use of in medical clinical practice through the platform of ZTC. The major research subjects of the center include: the development, evaluation, standardization and clinical application of genomics data analysis methods; the discovery, evaluation and clinical application of biomarkers for disease diagnosis and treatment; the new method of drug research; drug safety Mechanism research and forecasting model construction.